University is a Roller Coaster!
University is a Roller Coaster!
Ivy Nguyen, the very first President of CIS Student Council, currently Vice-President of CIS Alumni Association, and first year student of Finance Major at University of Ottawa - one of the leading universities in Canada - has shared with CIS Journey her first impressions with university life as an international student.
Map in hands, bag on back, shoelace tied. Not to forget student ID and bus pass. Everything is set. I'm ready to go!
That was how I started my first day at the University of Ottawa. I remembered myself being extremely careful that night: choosing what notebook, and which pen I should put in my bag, checking my to-bring list, and reviewing the class schedule. I was extremely nervous but incredibly excited!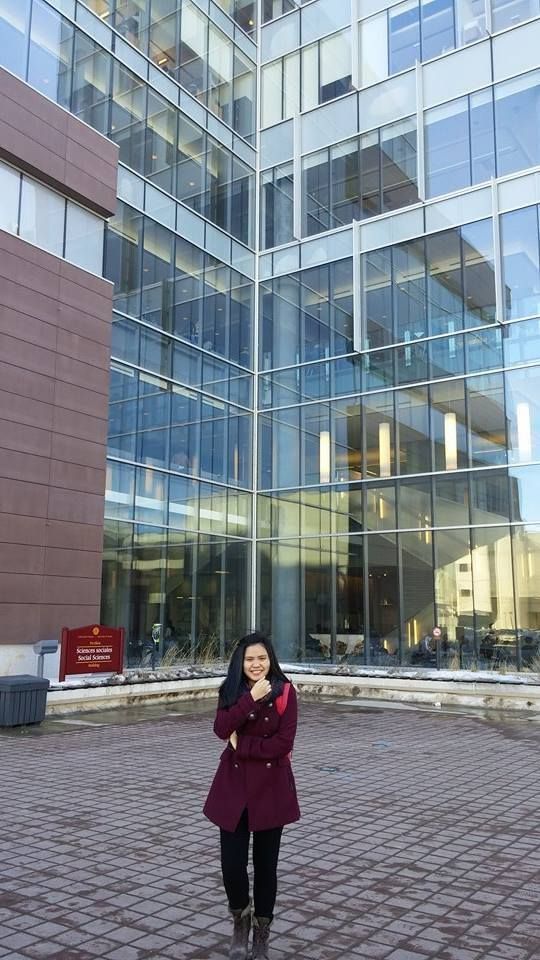 A new journey awaits me.
While I am enjoying the freedoms that come with living independently for the first time, the reality of studying at the undergraduate level begins to challenge me. The first few weeks at university have been the busiest. University is nothing like high school, because no one tells you what to do.
Independent learning is the essence of university. In high school, the teachers teach and ensure that your homework is completed. Yet at university, its intention is to provide students a framework and the skills so that they can study and investigate subject on their own.
I'm currently taking 5 courses for the Fall semester, and the workload is overwhelming. Before going to lectures, I have to do a lot of readings from the textbook and take note on Case Studies in preparation. The reading is required and essential, because if you do not read in advance, you will surely be lost in lecture! In seminars, the TA guides us to expand on the Case Studies and prepare for formal presentations.
It has only been two weeks but I already have assignment due and tests on my calendar. Not to mention my midterms are just around the corner. Setting your targets, planning ahead and organization are the keys for your success (and survival) at university.
University is all about balancing between living and studying.
It is good to be reading books but do not miss out on the social activities. Joining clubs and take part in activities is one of the best ways to enrich your experiences and make connections. Outside the classrooms, I participate in the Telfer Finance Society as well as Telfer Student Council. I attended my very first Leadership Conference and it was fabulous. I've got meet my seniors, the executives, shake hands and learn things that are not told in the lecture hall.
One of best advices I received from my senior is that: "University is an emotional roller coaster." There will be highs and lows, successes and failures. Yet the years you spend in university will be one of the best time in your life.
"Enjoy the ride," was what the senior said to me as he shook my hand.
I can feel its wheels running. The roller coaster begins to roll.
Ivy Nguyen